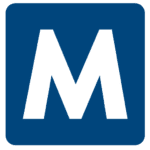 Apply with Google
Apply with Linkedin
Apply with Indeed
Job ID: 549415
$15.25 an hour on 1st shift  & $15.75 on 2nd shift.  Pay will increase in 90 days! Apply now! 

These are ENTRY LEVEL no experience required positions. Do you want exceptional insurance at minimum cost, they offer it! It is also a climate-controlled environment. Excellent benefit package, attendance bonuses, and referral bonuses!!  
Production Support Positions Available

Machine Operators

Assemblers
Quality Inspectors

Production Workers

Material Handlers, and more
Production Support Schedules & Pay:

Full Time

1st shift 5:00 am – 1:30 pm, paying $15.25/hour

2nd shift 4:30 pm – 1:00 am, paying $15.75/hour

Pay increase of $0.50 after 90 days
Production Support Requirements
No prior manufacturing experience required. 

Must consent to background check and drug screen
Apply Today!  Text "Ready to Work" to 812-220-2549, or call us at 812-669-1069 to find out more about this great opportunity.
Malone Workforce Solutions is an Equal Opportunity Employer.


IN, Edinburgh
edinburgh, indiana
Edinburgh, Indiana
indiana edinburgh,
Indiana Edinburgh
edinburgh indiana
edinburgh indiana
edinburgh, indiana

Edinburgh Indiana