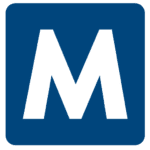 Apply with Google
Apply with Linkedin
Apply with Indeed
Job ID: 549413
Do you have prior plastic injection molding experience?  Are you looking for a direct hire, permanent placement career?  If so, this is the opportunity for you! $21.98 to $ 22.53 an hour!  
How much will you make as Plastic Injection Operator?
Starting pay -$21.98 hourly base + $0.55 shift premium
Plastic Injection Operator Qualifications:
(4) years experience in an equivalent position, specifically experienced with plastic injection molds

Knowledge in m

old heater systems and thermocouples, h

ydraulic cylinders, b

lueprint reading, and t

rigonometry

Prior experience in setting up and operating machines and tools such as  EDM, CNC milling machine, standard milling machine, lathe, band saw, grinders, press brake, and drill press

Have a 

p

roficient understanding of how to use  measurement devices: caliper, micrometer, gage blocks, depth gages, dial indicators, and thread gages.
What hours will you work as a Plastic Injection Operator?
2nd Shift 
2:00 pm – 10:30 pm
Guaranteed 40 hours a week with OT possible
Let's meet about these positions! Text "Plastic" to 812-590-7310 and get scheduled to meet with us.
Malone Staffing is an Equal Opportunity Employer


IN, Madison
madison, indiana
Madison, Indiana
indiana madison,
Indiana Madison
madison indiana
madison indiana
madison, indiana

Madison Indiana