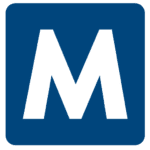 Apply with Google
Apply with Linkedin
Apply with Indeed
Job ID: 549411
Why wait? You could start a great job today!!   $15 on 1st shift and $15.80 on 2nd/3rd shifts!  
Would you like an industrial job that values your work – life balance? Are you tired of the constant overtime but still want some occasionally?  Do you hate wearing steel toe shoes? If you said yes to these questions, we have a great opportunity for you!  
 
Job Description for Machine Operator
Our customer is a plastic injection molding industrial facility. They make a variety of totes and crate packaging items. 

All positions are entry level and do not require prior manufacturing experience!

Injection Molding duties could include: down stacking pallets, wrapping skids, filling out paperwork, etc.

Thermo-forming duties could include: operating thermo-former, operating die cutter, operating CNC, loading parts, etc.
Shift & Pay for Machine Operator
1st Shift 6:00 am – 2:30 pm

2nd Shift 2:00 pm – 10:30 pm

3rd Shift 10:00 pm – 6:30 am

Overtime is typically on a voluntary basis only
Hiring Requirements for Machine Operator
Must consent to drug screen and background check
Points of Interest for the Machine Operator
No steel toes are required
Yes, you can wear shorts in the summertime
Typically,  overtime is on a volunteer basis only
No prior experience, no problem!
Apply today or text "Work" to 812-220-2549  
Malone Workforce Solutions is an Equal Opportunity Employer


IN, Edinburgh
edinburgh, indiana
Edinburgh, Indiana
indiana edinburgh,
Indiana Edinburgh
edinburgh indiana
edinburgh indiana
edinburgh, indiana

Edinburgh Indiana