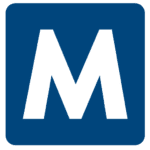 Apply with Google
Apply with Linkedin
Apply with Indeed
Job ID: 549410
We are hiring for one of the best companies in town! If you want room to advance and to work for a company that has a great reputation, keep reading! Refer a friend and earn an extra $100.00!!  Starting pay at $16.50 to $18.75 per hour depending on shift and position.  
Immediate openings for Production Operators, Welders, and Material Handlers! 

Production Operator Overview
Operate machines and check parts to ensure quality product

Uses gauges 

Load and unload machines
Production Operator Pay and Hours
$16.50 is base pay + $0.75 shift differential offered

1st, 2nd, and rotating shift schedules are available 

Sundays are paid double time if it is not part of your normal schedule!! 

Overtime is available 
Production Operator Duties
Keep count of completed product 

Record and dispose defective product
Check all safety controls 

Pack parts

Maintain a clean and safe working environment

Perform other duties as requested
Production Operator Qualifications
High School Diploma or GED

Must consent to drug screen
Apply now or text "Faurecia" at 812-220-2549 to get started today! 
Malone Workforce Solutions is an Equal Opportunity Employer


IN, Columbus
columbus, indiana
Columbus, Indiana
indiana columbus,
Indiana Columbus
columbus indiana
columbus indiana
columbus, indiana

Columbus Indiana