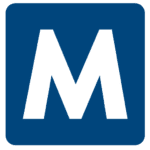 Apply with Google
Apply with Linkedin
Apply with Indeed
Job ID: 549406
Malone Staffing has partnered with one of the largest manufactures of liquid flavoring products in Greenwood, Indiana. This is a great career opportunity for anyone who wants to work for a company that truly values their employees.   
Read more for additional details and apply today to start your career today! 
$17.00 to $ 21.50 starting pay!   
Production Operator Department Pay and Schedule
Batching
1st 5:30a – 2p – $20 then $1.50 increase after 8 weeks, another $1.50 at 12 weeks = $ 23 
2nd 2p – 10:30p – $21.50 then $1.50 increase after 8 weeks, another $1.50 at 12 weeks = $ 24.50
Packaging
1st 6:30a-3p – $ 17 then $18 when hired
2nd 3p – 11:30p – $ 18 then $ 19 when hired
Warehouse
1st 7:30a – 4pm – $ 18 then $19 when hired
2nd 4p-12:30a – $ 19 then $20 when hired
Sanitization
3rd 9:30 p – 6a $ 19 then $20 when hired
Team Leaders
same as above – Pay $21/$22/$23
Production Operator and Facility Points of Interest
Climate controlled facility

Great work life balance

OT paid for hours over 8 in a day

uniforms provided once hired

OT is occasional / Saturdays are rare / 2nd shift more likely to work OT 
Production Operator Hiring Requirements
Pre-Employment drug screen
Consent to background search
Must be able to read, write, and speak English
Needs to have strong math skills
Must be able to lift 45lbs
Production Operator PPE & Dress Code
steel toes

back brace

hair nets

beard nets

smocks

long pants / no holes
Malone Solutions is an Equal Opportunity Employer


IN, Greenwood
greenwood, indiana
Greenwood, Indiana
indiana greenwood,
Indiana Greenwood
greenwood indiana
greenwood indiana
greenwood, indiana

Greenwood Indiana