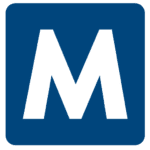 Apply with Google
Apply with Linkedin
Apply with Indeed
Job ID: 549086
Machine Operator Highlights:
Monday – Friday
2nd shift 1:00PM- 9:30PM
up to $17-$22/hr.
Temp to Hire
Job Summary: The Mail Insert Operator is responsible for all aspects of fulfillment related to client mail production. Mail Insert Operators must read and understand the job instructions, ensure the use of correct materials, verify job contents and counts, tray and palletize mail, and are responsible for setting and applying the correct postage rates for mailing. The Mail Insert Operator is also responsible for identifying and escalating any potential issues which lead to inaccurate or otherwise incorrect mailing. This position requires the ability to work overtime, which might include weekends / Holidays and being flexible with working schedule.

Responsibilities:

Coordinate and prepare projects for mail insertion.
Sort, tray, and palletize mail according to USPS regulations
Be responsible for operating high-speed, high-volume Bell and Howell and Pitney Bowes machines that use bar code scanning and camera validation, in a demanding high-speed environment
Work in a team effort to achieve meeting established Service Level Agreement (SLA) standards
Perform quality checks to verify job contents and counts and place mail in deliverable mail trays to ensure compliance with USPS regulations
Monitor mail inserting machines to ensure all mail pieces meet established mailing/quality standards
Assist Lead/Supervisor Team to determine appropriate action or response needed to re-run a job
Perform daily maintenance and provide basic troubleshooting of the machine as well as make any minor machine adjustments for efficient operation
Maintain high quality standards on all production and test jobs
Perform periodic audits throughout the day of all processing activities to ensure adherence to establish quality controls through mail piece tracking (TruCheck) system
Report any issues with jobs and escalate to Lead or Supervisor for a proper resolution
Complete and file daily reports which include QC Logs, re-prints logs, and other USPS and production reports and documentation
Cross train in other areas of the department and other departments as needed
Ensure that postage is completely reconciled for every job (General Delivery International mail)
Maintain peak efficiency while operating equipment
Ensure that correct production materials are being used
Ensure all production materials are put away upon completion of the job
Participate in other production activities as needed, such as hand inserting, spoiled postage envelopes, cross training etc.
Recommend process improvements that support customer and company interests
Maintain a clean work area, as well as other duties and responsibilities assigned by the production Lead / supervisor
Other duties as assigned.
Qualifications:
High School diploma or equivalent experience
Basic math is required
Ability to work in a fast-paced processing environment and adhere to deadlines
Ability to process, comprehend and follow detailed instructions
Must be able to read and understand job ticket details and perform correct duties for the inserter, including set-up and minor maintenance
Ability to operate, setup and program AUI/HLI Computer systems
Must be flexible with hours including working various shifts, overtime, and some Saturday work maybe required
Basic use and knowledge of Windows operating system
Possess working knowledge of Postal regulations as they apply to presorted mail
Be able to stand for long periods and time and lift occasionally 45 lbs.
Experience with the operator adjustments required to operate inserting/mailing machines a plus
Ability to take initiative, be self-motivated, and work independently
Experience operating Bell & Howell/Sensible Technologies Inserters, Pitney Bowes inserters and postal meters preferred, but not required
Bi-lingual in English and Spanish is a plus
Must be able to pass drug screen, E-Verify, and background check
Physical Demands:
While performing the duties of this job the employee is regularly required to sit, reach with hands and arms, and talk or hear. The employee is occasionally required to stand and walk. The employee is occasionally required to lift up to 45 pounds. The vision requirements include close vision. Please review the Usual and Customary job description for the specific physical demands of this position.
Malone is an Equal Opportunity Employer.



, Downers Grove
downers grove, il
Downers Grove, Il
il downers grove,
Il Downers Grove
downers grove il
downers grove il
downers grove, il

Downers Grove IL