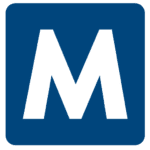 Apply with Google
Apply with Linkedin
Apply with Indeed
Job ID: 549079
Hourly Pay:               $25 – $35 (based on experience)
Shift:                           1st
Location:                    Louisville, KY
Position Type:           Direct Hire with Benefits
What you will do
Install, program, configure, commission and service Fire Alarm Systems including but not limited to; Simplex, Silent Knight, Firelite, Siemens, EST, as well as other related building system products at customer sites.
How you will do it
Execute projects on time and within allocated installation hours.

Work with the project manager to resolve all discrepancies, and coordination problems that impair installation activities.

Must be able to work on multiple projects simultaneously.

Read and interpret complicated blueprints, diagrams, submittals, specifications software/systems, programs, schematics, and operational product manuals.

Coordinate the installation activities with all trades to optimize installation time.

Instruct and train customers on functional operation of the equipment/system. Conduct simulations and answer questions.

Exhibit excellent customer service skills by consistently communicating with the district staff and customers to ensure customer satisfaction.

Complete project documentation in a timely manner.

Adhere to all OSHA and SimplexGrinnell safety policies and procedures.

Participate in a scheduled On-call rotation.

Perform other duties as assigned.
Required
NICET Level II certification.

Local State FA license.
What we look for
High School Diploma or Equivalent

Three (3) years documented experience in low voltage electrical systems, including Fire/Life Safety systems, Access Control, Nurse Call, and Paging systems.

Experience in reading and interpreting blueprints, submittals, and operational/product manuals.

Experience with hand tools test equipment, multi-meter usage, digital analyzer, and commissioning devices.

Able to obtain and retain any licenses that are required by National, State, and local codes.

Capable of performing physical labor to include carrying and moving equipment and tools up to 50-70 lbs.

Able to work in unusual and sometimes difficult positions such as climbing ladders, scaffolding and high lift equipment up to 40 feet, working within ducts, crawl spaces, above ceilings, etc.

Ability to work flexible hours including weekends to meet customer requirements.

Demonstrate a high level of customer service.

Ability to lead & work well with team members.

Ability to adhere to, implement, and always follow safety guidelines and procedures.

Strong organizational skills, positive attitude, and ability to learn quickly.

Possess a valid driver's license and driving record that meets company requirements.

Able to pass a pre-employment background and drug test.

Ability to Overnight travel may be required.
APPLY TODAY for this GREAT OPPORTUNITY
Malone Workforce Solutions is an equal opportunity employer.
 


, New Freedom
new freedom, pa
New Freedom, Pa
pa new freedom,
Pa New Freedom
new freedom pa
new freedom pa
new freedom, pa

New Freedom PA