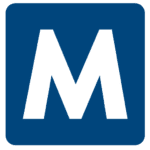 Apply with Google
Apply with Linkedin
Apply with Indeed
Job ID: 548332
Security Install Technician
Hourly Pay:                      $30-$35 & 5% bonus for NICET II and III certified.
Shift:                                  1st
Location:                          Cedar Rapids, IA or Des Moines, IA
Position Type:                  Direct Hire with Full Benefits!
Install and Service card access, CCTV, burglar alarm systems, electronic fire alarm systems and other related building system products at customer sites.
Responsibilities:
Follow prescribed troubleshooting procedures and refer to technical manuals, part manuals, change notices and bulletins, modification notices, etc. to repair equipment.

Install, troubleshoot and Service card access, CCTV and burglar alarm systems.

Read and interpret blueprints, diagrams, submittals, specifications software/systems, programs, schematics, and operational product manuals.

Exhibit effective customer service skills by consistently communicating with staff and customers to ensure customer satisfaction.

Complete Installation, Programming and testing through communication devices such as smart phones and laptop computers.

Obtain customer signature upon completed Installation contract.

Perform other duties as assigned.
What we look for 
Required
Electrical experience required.

High School Diploma or equivalent required. 

Knowledge of test equipment, multi-meter, digital analyzer, and commissioning devices. 

Experience in reading and interpreting blueprints, submittals, and operational/product manuals.

Ability to follow verbal and written instructions. 

Capable of performing physical labor to include carrying and moving equipment and tools up to 50-70 lbs. 

Able to work in unusual and sometimes difficult positions such as climbing ladders, scaffolding and high lift equipment up to 40 feet, working within ducts, crawl spaces, above ceilings, etc.

Ability to work flexible hours including weekends to meet customer requirements.

Overnight travel may be required. 

Demonstrate a high level of customer service.  

Maintain truck inventory to ensure timely response to customer needs. 

Ability to adhere to, implement, and always follow safety guidelines and procedures.

Strong organizational skills, positive attitude, and an ability to learn quickly. 

Possess a valid driver's license and driving record that meets company requirements. 

Able to pass a pre-employment background and drug test. 

Retain any licenses that are required by National, State and Local codes. 

Knowledge of applicable NFPA standards.
Preferred
Associate degree in IT or Electronic

Experience installing, inspecting, repairing, and programming card access and CCTV preferred.

Fire alarm experience is preferred.

Networking experience is preferred.

NICET II or ESA Level 2 is preferred.
APPLY TODAY for this GREAT OPPORTUNITY!
Malone Workforce Solutions is an equal opportunity employer.
 


, New Freedom
new freedom, pa
New Freedom, Pa
pa new freedom,
Pa New Freedom
new freedom pa
new freedom pa
new freedom, pa

New Freedom PA