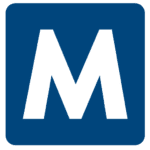 Apply with Google
Apply with Linkedin
Apply with Indeed
Job ID: 546950
Malone Solutions has open positions for Quality Inspector in Schertz, TX! 
Dedicated night shift with with weekends off, attendance bonus, and night shift premium! Great opportunity for mid-level quality inspector experience. Direct Hire position. 
Quality Inspector Summary:
This position will report directly to the Quality Manager/Quality Engineer and work together with the quality team to follow procedures to achieve optimal productivity, quality, and safety assuring internal and external customer satisfaction. The quality inspector will also perform developmental work for research projects, improvement initiatives, and maintain and develop overall quality while maintaining the testing equipment.
Position Functions:
Follow all Safety Guidelines and Procedures (i.e., LOTO, Guarding)
Perform physical testing of raw material, production, development trials, and composites.
Perform hourly production line inspections and record results.
Prepare Master Control samples.
Assist with Certificate of Conformance reports.
Assist with PPAP testing
Inspect and recommend disposition of nonconforming or suspect material.
Work closely with line personnel to ensure quality is understood throughout the process.
Provide administrative support for the Quality Department.
Work with customer service and other departments as needed.
Ensure calibrations are up to date.
Follow up on corrective action or action plans.
Document and data control review.
Actively participate in 6S process.
Other duties as assigned.
Qualifications:
High school Diploma or general education degree (GED).
Nonwovens experience a plus, but not required. 
Ability to operate testing equipment and perform lab testing
Basic computer and math skills.
Good verbal and written communication skills and ability to work as a team and independently. 
Ability to work in a hot/cold manufacturing environment, which can include standing and/or sitting for the duration of the task. 
Ability to transport or move up to 50lbs.
Ability to effectively present information in one-on-one and small group situations to supervisor and/or other employees.
Ability to work 12 hours shifts. 
Must submit to background check and drug screen. 
Resume required.
Malone is an Equal Opportunity Employer.


, Schertz
schertz, tx
Schertz, Tx
tx schertz,
Tx Schertz
schertz tx
schertz tx
schertz, tx

Schertz TX