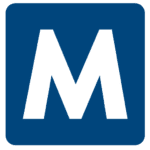 Apply with Google
Apply with Linkedin
Apply with Indeed
Job ID: 546668
Hourly Pay: $25 – $32 (based on experience)
Shift: 1st
Location: Elma, NY
Position Type: 12 months to permanent
Responsibilities:
Grind a wide variety of complex parts having either intricate recessing, interim grooving, numerous steps, tapers, unusual contours, to extremely close tolerances and/or a high degree of finish on two or more of the following type grinders: cylindrical, internal, or surface. Perform own set-ups to include chucking and aligning of parts having irregular shapes. Select proper wheels, speeds, reeds, and operating sequence.

Dress wheels for form, taper, steps, straight and unusual forms. Inspect own work using sine bars, air gages, diatest, V-blocks, profilometers angle plates, and electronic gaging equipment. Work from blueprints, operation sheets, and verbal instructions.

Work in shim cell fabricating custom shims in short lead times to close tolerance specs to aid in short lead time builds.
Required skills:
Education: High School diploma or GED required. Machining trade a plus.

Candidate must possess more than 2 year of Machinist experience (NOT SIMPLY MACHINE OPERATION).

2 or more years of grind experience.

Must be comfortable setting-up and troubleshooting mechanical issues with Grinders & Grinding operations.

Must be comfortable using various measuring equipment such as Micrometers, Calipers, and Dial Bore Gauges.

Precision grind experience who is comfortable working with Geometric Tolerances (GD&T) and extreme close tolerances, typically +/- .0003-0005.

Grinding on OD & Surface with some manual turning experience is preferable.
APPLY TODAY!
Malone Workforce Solutions is an equal opportunity employer.



, Elma
elma, ny
Elma, Ny
ny elma,
Ny Elma
elma ny
elma ny
elma, ny

Elma NY