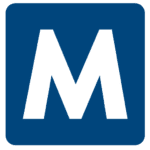 Apply with Google
Apply with Linkedin
Apply with Indeed
Job ID: 546663
Hourly Pay:     $ 32.55 plus 10% shift differential for both shifts ($35.80)
Shift:                2nd and 3rd shifts available (2nd: 2:15p-10:45p) (3rd: 10:30p-6a)
Location:          Elma, NY
Position Type:  12 months to permanent hire
Job Summary:
A Mill Machinist will perform a complete range of milling operations on all types of material using Horizontal and Vertical, and tracer-type milling machines. They will be required to make all set-ups using specified equipment and occasionally without jigs and fixtures or special tools. Occasionally required to develop new methods and machining techniques. Required to interpret drawings, occasionally work without operation sheets, and make difficult layouts. Capable of working with a minimum of supervision. Responsible for inspection of all work, detect unusual conditions, defective material, deviate parts, recognize errors in blueprints and operation sheets and report such to supervisor.
Responsibilities:
Set up and operate a vertical or horizontal mill. Including areas outside of their expertise, including deburr.
Participate in planning of work for the area.
Inspection of all work performed, detecting unusual conditions, defective materials, and deviant parts.
The qualifications and skills you'll need to bring with you to this role…
Minimum of high school diploma or equivalent plus over one year of Mill Machining experience.
Experience with 5 Axis machining
Demonstrated ability to use shop math, together with use of complicated drawings, specifications, and charts.
Demonstrated ability to use adjustable measuring instruments much as micrometers and calipers.
Capable of continuous mental and visual attention on typically repetitive work or diversified operations requiring constant alertness or activity.
Ability to perform diversified operations following standard procedures. 
Use of judgement to plan, perform and make decisions to support production goals within the cell. 

In accordance with strict Federal Aviation Administration (F.A.A.) regulations regarding Safety Sensitive Work (S.S.W.), employee enrollment & participation in the company's "F.A.A. Drug & Alcohol Program" is a requirement for this position.
APPLY TODAY for this fantastic opportunity!
Malone Workforce Solutions is an equal opportunity employer.


, Elma
elma, ny
Elma, Ny
ny elma,
Ny Elma
elma ny
elma ny
elma, ny

Elma NY