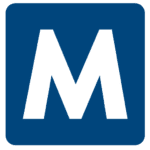 Apply with Google
Apply with Linkedin
Apply with Indeed
Job ID: 546509
Malone Staffing Solutions is now hiring Maintenance Technicians for a large manufacturing company in Montgomery, Alabama!
Weekly Pay on Friday's
Resume Required
Temp to Hire!
1st, ,2nd and 3rd Shifts
Monday thru Friday (occasional weekend)
$30.00 plus an hour depending on experience.
WORK ENVIRONMENT:
May be exposed to high noise levels and almost constant exposure to unusual elements, such as dirt, dust, fumes, smoke, extreme temperatures, and potentially biohazardous materials.
PHYSICAL DEMANDS:
Considerable physical activity, frequent lifting of up to 25 lbs.
Occasional lifting of up to 60 lbs.
Requires ability to work constantly in awkward and unsupported body positions.
Job Responsibilities:
 
Perform multi-craft tasks associated with in-plant maintenance.

Read and interpret shop prints, schematics, and electrical blueprints.

Work from written or verbal orders, including sketches or diagrams.

Locate the source of problems by observing mechanical devices in operation, listening for   problems, and using precision measuring and testing instruments.

Identify the tools, equipment, and skills used in industrial plumbing, and pipefitting.

Understand DC and AC principles and components including motors, controllers, and PLC's.

Install and test electrical wires, circuits, and equipment using the correct equipment, materials, and procedures for safe operation.

Handle preventive maintenance and troubleshooting procedures and schedule equipment downtime as required.

Maintain parts and materials inventory by checking stock to determine inventory levels, anticipated needed parts and materials, requesting restocking, and expediting orders, verifying the receipt of parts and materials.

Use required skills, equipment, and material to drill, weld, and machine metal to make repairs.

Identify, describe, remove, replace, install, and maintain common types of bearings and seals.

Enhance equipment performance by installing modifications, adjusting, and recommending   improvements.

Maintain a safe and clean working environment by complying with procedures, rules, and regulations.

Ensure proper care in the use and maintenance of equipment and supplies; promote continuous    improvement of workplace safety and environmental practices required by Company, federal and state guidelines.
Experience/Background:
Must have a minimum of 3 years Industrial Maintenance work experience.

Associate Degree in Industrial Maintenance Technology preferred.

Must have a working knowledge of mechanical, electrical, pneumatic, and hydraulic equipment, and                                the procedures and processes used to install or repair the equipment.

Must understand and be able to use a personal computer equipped with Microsoft Office and   Maintenance software.

Must be able to use and explain the use of various hand tools, power tools and measuring devices such   as: Calipers, Micrometers, Multi-Meter, and standard Measuring instruments.

Must be able to operate a forklift and associated lift equipment.

Robotics, PLC, and Automation experience 
Email Resume to montgomery@malonesolutions.com
or stop by our office at 2542 Eastern Blvd. Montgomery, Al 36117
Monday – Friday 8am to 5pm
Closed from 12 to 1 daily for lunch.
Malone Solutions is an equal opportunity employer.


, Montgomery
montgomery, al
Montgomery, Al
al montgomery,
Al Montgomery
montgomery al
montgomery al
montgomery, al

Montgomery AL