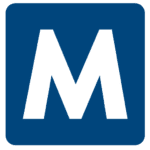 Apply with Google
Apply with Linkedin
Apply with Indeed
Job ID: 546472
Malone Solutions is hiring a Warehouse Associate in Ellisville, MO! 
This is a Part-Time Warehouse Associate position, 20-30 hours per week!
Join this growing team in the OEM engineering and distributor industry! We are seeking dedicated and motivated Warehouse Associates to join our team.  This is a part-time position with potential for full time opportunities based on performance.
The Details:
11:00am-3:30pm Monday-Friday (Flexible hours may be considered)
Pay: $17.00/hour
The Perks:
Weekly Pay
Benefit Opportunities
Career Advancement
Key Responsibilities:
Accurately pick and pack products for outbound shipments
Prepare shipping labels, documentation and ensure proper packaging.
Receive incoming shipments, inspect, and handle restocking
Assist in inventory management with some computer entry.
Comply with all safety protocols and company policies.
Malone Solutions is an equal opportunity employer.


, Ellisville
ellisville, mo
Ellisville, Mo
mo ellisville,
Mo Ellisville
ellisville mo
ellisville mo
ellisville, mo

Ellisville MO