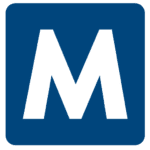 Apply with Google
Apply with Linkedin
Apply with Indeed
Job ID: 546382
Malone Solutions is now hiring Shuttle Drivers for 1st, and 2nd shifts at a large manufacturing plant in Montgomery, Alabama.
Perks:
* Weekly Pay on Friday
* 1st $13.50 & 2nd $14.50,   
* Temp to Hire Positions
* High School Diploma or GED NOT required.  
* No rotating shifts
Shuttle Driver Summary:
Under the direction of the Supervisor and Team Leader, conducts safe, efficient vehicle movement and parking. Conducts preparations on new factory condition vehicles for various stages of logistics processing.
Shuttle Driver Requirements:
 19 years of age or older

 Valid Driver's License 

 Meet background requirements.

 Meet MVR requirements. 

 Pass Vision Depth Perception Test

 Pass Drug Test
Responsibilities/Requirements:
* Drives new finished product vehicles to designated locations.
* Drive & park vehicles in accordance with the Transportation & Handling Manual
* Drivers must have the stamina to sit for several hours at a time, & the hand-eye coordination to operate their vehicles while watching their surroundings to maximize safety.  
* Maintain constant contact with the Team Leader & keep track of pickup & drop-off locations as necessary.
* Prior to driving vehicles, inspect to ensure that it is damage-free & functioning correctly.
* Must follow all Port traffic policies & posted speed limits.
* Any unsafe conditions or road hazards encountered must be reported to management.
* If their vehicle develops mechanical difficulties or sustains damage of any type, drivers must document the problems & report it to management.
* Read and understand parking location maps.
* Other duties will be received during orientation.
Malone Workforce Solutions is an equal opportunity employer.


AL, Montgomery
montgomery, alabama
Montgomery, Alabama
alabama montgomery,
Alabama Montgomery
montgomery alabama
montgomery alabama
montgomery, alabama

Montgomery Alabama