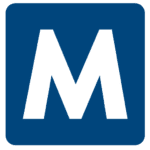 Apply with Google
Apply with Linkedin
Apply with Indeed
Job ID: 546271
Are you looking for a change? Malone Workforce Solutions is hiring Tugger Drivers for 1st & 2nd shift positions at a parts supplier company in the Montgomery area. Enjoy working in a CLIMATE CONTROLLED facility that offers benefits after just 30 days! Apply today and start working this week!
Weekly Pay!
Tugger Operator $12.00 & $12.50 an hour
Benefits offered after 90 days
Overtime
NO rotating shift
12 hour shifts
Tugger Driver Job Summary:
* 1st & 2nd shift
* Climate-controlled environment
* Benefits available after 30 days
* Primarily Monday-Friday with occasional weekends
* Associates will transport engine parts throughout the plant
Tugger Driver Requirements:
* Must be willing to submit to a drug screen and background check
* Ability to work up to12 hour shifts, Monday-Friday 6pm to 6am, with occasional weekends
* Ability to stand throughout shift and lift up to 60lbs
* Must provide your own steel toe boots/shoes
* Must have a valid ID
* Tugger Drivers must have 6 months of Tugger experience
Malone Workforce Solutions is an equal opportunity employer.


, Montgomery
montgomery, al
Montgomery, Al
al montgomery,
Al Montgomery
montgomery al
montgomery al
montgomery, al

Montgomery AL