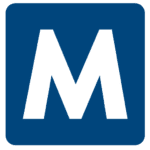 Apply with Google
Apply with Linkedin
Apply with Indeed
Job ID: 546079
Looking for a new Job Opportunity? Malone is hiring for a rail crew position in Brunswick, GA. This is a DIRECT HIRE opportunity!
The Rail Crew Loader / Unloader is responsible for the rail cars loading and unloading and will operate the rail loader if assigned.
Highlights:
-Pay Rate: $15.00-$17.00
-Full time hours: 5am-3:30pm with the possibility of overtime and/or weekend work as needed
Essential Duties:
*    When assigned, use the rail loader, set loading ramp in position and secure according to established procedure.
*    Install bridge plates between rail cars.
*    Prepare cars for loading and unloading.
*    Remove or attach chains or chocks to wheel of vehicles in accordance with policies and procedures.
*    Must have a spotter when backing up vehicles.
*    Maintain a safe working environment and follow all policies and procedures regarding safety as well as, all safety equipment required by the American Association of Railroads are in place.
*    Perform other duties as assigned.
Minimum Qualifications:
*    High School Diploma or GED OR 1+ year of work experience with no more than two employers
*    Valid US Driver's License
*    Obtain and maintain a Transportation Worker Identification Credential (TWIC Badge) issued by the Department of Homeland Security
*    Drive both automatic and straight shift vehicles.
Preferred Qualifications:
*    Experience using handheld scanning devices.
*    Ability to work independently.
*    Demonstrated commitment to safety.
*    Ability to effectively communicate, understand and follow verbal and written instructions.
*    Must possess problem-solving abilities and be detail oriented.
Physical Working Attributes:
-Stand, bend, kneel, stoop while securing vehicles in the rail car by chaining and chocking??????
– Work in confined spaces
-Climb a ladder up to 13 feet
-Lift up to 50 pounds over head
-Exposed to all outdoor elements including heat, cold, rain, insects, and other conditions that may exist from time to time.
NOTE: This job description is not intended to be all-inclusive. Employees may perform other related duties as needed to meet the ongoing needs of the organization.
Malone is an Equal Opportunity Employer
 


, Brunswick
brunswick, ga
Brunswick, Ga
ga brunswick,
Ga Brunswick
brunswick ga
brunswick ga
brunswick, ga

Brunswick GA