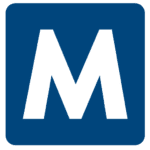 Apply with Google
Apply with Linkedin
Apply with Indeed
Job ID: 545955
Michigan-based family of automotive companies delivering operational excellence, high-quality execution, and customer service. Offering 100% vertical integration capabilities such as end-to-end engineering, manufacturing, and in-house logistics.
We're proud of our Tier 1 supplier legacy for manufacturing propulsion-agnostic, structural automotive components, and assemblies around the globe.
To help us drive excellence, you'll get to:
Troubleshoot and repair hydraulic and pneumatic systems
Troubleshoot and repair all types of control circuits
Repair electrical components where applicable
This Full Time 2nd shift role is a part of our Maintenance team and reports to the Maintenance Supervisor.
Required experience:
Ability to manipulate and modify robot programs (ABB, Fanuc, preferred)
Experience with mechanical or hydraulic presses
2+ years as a maintenance technician in manufacturing. Degree and Journeyman certificate preferred.
Working conditions:
We'll provide position-specific details including physical and focused efforts, working environment and conditions, and reasonable accommodations during the interview process.
When hired Full-Time:
Competitive Wages and Comprehensive Benefits: Medical, Dental, Vision, 401(k) with Company contribution match, and 14 paid holidays, including a bridge holiday in December.
Work-Life Balance: Many of our Associates have stayed with us for 25+ years! It takes a good work-life balance to make it that far. We support your personal and professional priorities as they impact your well-being.
Growth Opportunities: Take your career to the next level through tuition reimbursement programs, on-the-job training, learning management systems, and advancement opportunities from within our organization.
Learning and Development: We empower all our Associates – from entry-level to senior-level – with the skills and knowledge necessary to succeed in their current roles and beyond.
Malone is an equal opportunity employer.


, Shepherdsville
shepherdsville, ky
Shepherdsville, Ky
ky shepherdsville,
Ky Shepherdsville
shepherdsville ky
shepherdsville ky
shepherdsville, ky

Shepherdsville KY