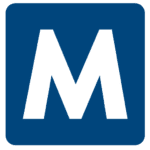 Apply with Google
Apply with Linkedin
Apply with Indeed
Job ID: 545912
Data Entry – Warehouse
Malone Workforce Solutions is actively hiring Data Entry clerks for a leading warehouse facility in Bowling Green. This is a day shift (7AM-3:30PM), Monday through Friday position, with all major holidays off! Steel toe boots/shoes are required.
REQUIREMENTS:
Ability to type and accurately enter data into computer.
Must be able to process alpha/numeric information.
Ability to communicate in English (read & write)
Ability to work with limited supervision, multi-task, prioritize and have strong initiative..
One year of data entry clerk experience preferred
Industry related experience..
High school diploma or equivalent preferred
Computer skills
DUTIES AND RESPONSIBILITIES:
Accurately label warehouse shipments in a timely manner
Insure all pallets are properly tagged to ship
Keep accurate records of number of pallets completed and goals
Assist on line when needed
Maintain inventory integrity and enter data into system for reference
Meet required deadlines for shipments.
Enter and process correction or adjustments in the computer.
Ensure all information specific to each shipment is entered.
Assist other data entry clerks throughout the warehouse as needed
Perform related duties as assigned.
SAFETY REQUIREMENTS:
Report safety hazards
Immediately report incidents involving injury, illness, or property damage
Wear protective Personal Protective Equipment (PPE) at all times when on the production floor
Comply with all company safety policies, procedures, and rules
Participate in safety meetings and trainings daily
*Malone Workforce Solutions is an equal opportunity employer


, Bowling Green
bowling green, ky
Bowling Green, Ky
ky bowling green,
Ky Bowling Green
bowling green ky
bowling green ky
bowling green, ky

Bowling Green KY