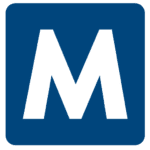 Apply with Google
Apply with Linkedin
Apply with Indeed
Job ID: 545909
Inventory Control
JOB SUMMARY
Malone Solutions is seeking a skilled Inventory Control Specialist for a packaging solutions warehouse located in Bowling Green, KY.
DUTIES AND RESPONSIBILITIES
Train all cycle counting personnel.

Perform cycle counts as requested.

Work with Inventory Supervisor on various customer inventory audits.

Participate in all physical inventories.

Support quality/data entry in all production areas when inventory issues arise.

Complete all end of run procedures and end of run cycle counts.

Make inventory adjustments, after approval of Inventory Supervisor.

Assist with reject adjustments as needed.

Make product ready for return to warehouse.

Execute all disposals per the direction of the Inventory Supervisor.

Assist with preparing customer samples.

Perform all tasks assigned by supervisor.
QUALIFICATIONS
To perform this job successfully, an individual must be able to perform each essential duty satisfactorily. The requirements listed below are representative of the knowledge, skill, and/or ability required. Reasonable accommodations may be made to individuals with disabilities to perform the essential functions.

Ability to work independently, exercising discretion in the performance of assigned responsibilities.

Excellent mathematical and counting skills.

Detailed oriented.

Computer literate

Ability to multi-task, meet deadlines and prioritize.

Ability to retain technical information.

Self-starter, team player and dependable

Demonstrate competence in performing the above functional responsibilities.
PHYSICAL DEMANDS
The physical demands described here are representative of those that must be met by an employee to successfully perform the functions of the job.
While performing the duties of this job, the employee is regularly required to stand, walk, and talk or hear. The employee frequently is required to use hands to finger, handle, or feel; reach with hands and arms; stoop, kneel, crouch, or crawl. The employee is required to sit. Specific vision abilities required by this job include close vision, distance vision, color vision, peripheral vision, depth perception, and ability to adjust focus.
COMPENTENCIES
To perform the job successfully, an individual should demonstrate the following competencies:
Safety and security – Observe safety and security procedures; Reports unsafe conditions; Uses equipment and materials properly.

Attendance/Punctuality – Is consistently at work and on time.

Leadership – Establishes high morale throughout staff by showing fairness, consistency, and support of employees.

Problem Solving – Identifies and resolves problem in a timely manner.

Oral Communication – Speaks clearly and persuasively; Participates in meetings.

Written Communication – Writes clearly; Able to read and interpret written information.

Teamwork – Contributes to building positive team spirit.

Training and Mentoring – Effectively trains and mentors employees on the proper setup, operation, and maintenance of equipment.

Diversity – Promotes a harassment-free environment.

Ethics – Treats people with integrity and ethically.

Organizational Support – Supports organization's goals, values, and code of ethics.

Judgment – Exhibit's sound and accurate judgment; Includes appropriate people in decision-making process; Makes timely decisions.

Planning/Organizing – Prioritizes work activities; Uses time efficiently.

Professionalism – Focuses on solving conflict, not blaming; Treats others with respect and consideration; Accepts responsibility for own actions.

Quality – Demonstrates accuracy and thoroughness; Monitors own work to ensure quality.


, Bowling Green
bowling green, ky
Bowling Green, Ky
ky bowling green,
Ky Bowling Green
bowling green ky
bowling green ky
bowling green, ky

Bowling Green KY