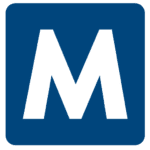 Apply with Google
Apply with Linkedin
Apply with Indeed
Job ID: 545883
Housekeeping Attendant
Malone Workforce Solutions is currently hiring for 1st and 2nd shift Housekeeping Attendants in Franklin, and Scottsville, KY. As part of the hospital staff you play a vital role in the lives of patients, staff, and visitors. If you like helping people this could be a great opportunity!  Apply today and a member of our team will discuss which position(s) may be a fit for you!
Highlights:
$14-16.00/HR
Potential for Overtime
NO EXPERIENCE needed for some positions!
Promotion opportunities and eligibility for pay raises upon hire
Clean climate controlled environment
Great benefits Upon Hire
Requirements:
Must be willing to submit to a drug screen, tb test and background check
Ability to understand directions and safety information
Must be comfortable working in a medical facility
Willingness to work as a team and independently 
Malone Workforce Solutions is an Equal Opportunity Employer.


, Franklin
franklin, ky
Franklin, Ky
ky franklin,
Ky Franklin
franklin ky
franklin ky
franklin, ky

Franklin KY