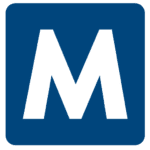 Apply with Google
Apply with Linkedin
Apply with Indeed
Job ID: 545828
Malone has open positions for Production Workers in Schertz, TX!
Select the schedule that's a fit for you! Offering 1st and 2nd shift!  Wonderful opportunity for entry level to mid-level warehouse experience. Contract to Hire position.
Production Worker Summary: 
The Production Worker is primarily responsible for following all procedures and work instructions to achieve optimal productivity, quality, and safety assuring internal and external customer satisfaction. This position will help ensure product is stacked or rolled properly, finished goods are properly bagged, labeled, and stored, and that all waste is disposed of in the assigned area.
Position Functions:
Follow all safety guidelines and procedures
Setup Winder Head and have bags and labels ready according to order specifications
Stack pads according to order specifications
Assist in the measurement, weighing, and count of finished materials
Ensure the product is packaged and labeled correctly
Properly store all finished goods in designated area
Record product, packaging, and other information on specified forms
Actively participate in 6S Process
Move, store, and recycle material scrap/waste into the picker 
Assist other areas of production with supporting the production line
All other duties as assigned
Qualifications:
Ability to read and comprehend simple instructions
Ability to perform basic math skills
Must be able to stand stationary for extended periods of time 
Must be able to move/transport 50 lbs. and work in tight spaces in and around machinery
Ability to work 12 hours shifts
Must submit to background check and drug screen
Malone is an Equal Opportunity Employer.


, Schertz
schertz, tx
Schertz, Tx
tx schertz,
Tx Schertz
schertz tx
schertz tx
schertz, tx

Schertz TX