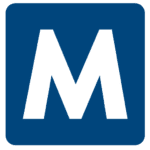 Apply with Google
Apply with Linkedin
Apply with Indeed
Job ID: 545136
Malone Workforce Solutions is hiring for Forklift Operators in Newnan, GA. Enjoy excellent benefits including monthly bonuses and opportunity for growth with the company. Jobs will go fast, so don't wait!
Forklift Operator Details:
Temp-to-Hire
Weekend shift $18/hr Fri- Sun 6am-6:30pm
Operating Standup Forklift
Forklift Operator Responsibilities:
Basic standardized operations of forklift.
6 months – 1 year experience
Stand up Forklifts
Open environment, non climate control, and steel toes are required.
Forklift Operator Requirements:
High School Diploma NOT required
Resumes required.
Must be willing to submit to a drug screen and background check.
Malone Workforce Solutions is an Equal Opportunity Employer



, Newnan
newnan, ga
Newnan, Ga
ga newnan,
Ga Newnan
newnan ga
newnan ga
newnan, ga

Newnan GA