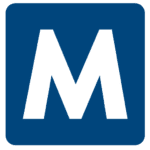 Apply with Google
Apply with Linkedin
Apply with Indeed
Job ID: 545053
Maintenance Mechanic
Pay: $28.50 – $33.40 (based on experience)
Shift: 2nd (2p-10p)
3rd (10p-6a)
Location: Louisville, KY
Position Type: 3 months to permanent
PRIMARY JOB RESPONSIBILITIES:
Responsible for maintenance activities that are performed to keep the plant and equipment operating efficiently and effectively.

Troubleshooting, adjusting, installing, and replacing AC and DC electrical equipment such as batteries, PC's, fuses, motor starters, relays, switches, timers, servo driven equipment, photo electrical devices, transducers, Variable Frequency Drives (VFD's) and encoders and related.

Inspecting, troubleshooting, installing, repairing, and/or replacing mechanical components such as motors, reducers, drive chains, sprockets, sheaves, pulleys, rollers, conveyor belts, bearings, and tooling components.

Inspecting, troubleshooting, installing, repairing, and/or replacing hydraulic and pneumatic equipment such as lubricators, hoses, FRL's and coils along with hoses, fittings, cylinders, and pumps.

Analyzes and solves electrical and mechanical problems and assists manufacturing personnel on process-related issues.

Welding / Fabrication projects, improves and make repairs to tools, work stations and equipment.
Performs preventative maintenance and establishes new PM activities as needed; utilizes eMaint CMMS system.

Involvement in installation of machinery & equipment as well as plant rearrangements.

Continuous process improvement implementation with respect to Lean Manufacturing principles.

Understands, follows, and implements all safety-related standards and practices.

Performs other duties and assignments as required.
QUALIFICATIONS & SKILLS:

High school diploma or general education degree (GED).

Technical degree, Journeyman Card / License preferred.

4+ years of industrial manufacturing maintenance experience preferred, preferably in the automotive industry.

Good electrical and mechanical skills, as demonstrated through an aptitude test.

Knowledge of and experience in:

PLC's and Controls.

Hydraulics.

Pneumatics.

Welding and Fabricating.

Ability to write, troubleshoot and edit programs for Allen Bradley PLC's a plus.

Electrical experience and knowledge in 480V 3-phase, 120V, DC voltage, high AMP loads and Delta and Y systems.

Experience with troubleshooting / programming Fanuc & ABB robots.

Must be able to read and interpret CAD mechanical, electrical & pneumatic drawings, blueprints and schematics.

Welding and fabrication experience.

Experience with OSHA safety standards for industrial machinery, local electrical codes and Lock Out Tag Out procedures.

Must be available to work overtime, off-shifts, weekends, holidays and shutdowns when necessary.

Ability to travel when needed.

Fluent in such computer skills/programs as MS Excel, Word, e-mail, data entry, etc.

Exemplary attendance history.

Ability to plan, organize and prioritize multiple duties and meet deadlines.

Effective written and verbal communication skills.

Good decision making and problem-solving skills.

Ability to work independently; self-motivated to manage through shift priorities and issues.
LET'S GET YOU STARTED! APPLY TODAY!
Malone Workforce Solutions is an equal opportunity employer.


KY, Louisville
louisville, kentucky
Louisville, Kentucky
kentucky louisville,
Kentucky Louisville
louisville kentucky
louisville kentucky
louisville, kentucky

Louisville Kentucky