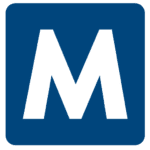 Apply with Google
Apply with Linkedin
Apply with Indeed
Job ID: 544592
Are you ready to dive into an exciting culinary adventure? Do you have a knack for keeping things spotless and sparkling? If so, we've got the perfect job for you! Malone Solutions is hiring Dishwashers in Des Moines, IA to join our team and contribute to an exceptional dining experience for our patrons.
We have 7 shifts available paying $15/hour!!!
Shift 1: 9 AM – 3 PM Monday through Friday
Shift 2: 10:30 AM – 6:30 PM Saturday and Sunday
Shift 3: 10 AM – 6 PM Monday only
Shift 4: 7 AM – 3 PM Friday and 8 AM – 4 PM Saturday
Shift 5: 1 PM – 9 PM Friday and Saturday
Shift 6: 4 PM – 12 AM Tuesday through Saturday
Shift 7: 5 PM – 12:30 AM Sunday and Monday
The Perks:
Weekly Pay
Advancement opportunities
Benefits
Key Responsibilities:
Keeping our kitchen running smoothly by ensuring all dishes, utensils, and cookware are clean and ready for action.
Maintaining a high standard of cleanliness and hygiene in the kitchen area.
Working closely with an awesome team in a fast-paced, friendly, and collaborative environment
Qualifications:
A team player with a positive attitude.
A passion for cleanliness and organization.
Ability to thrive in a fast-paced environment.
Malone Solutions is an equal opportunity employer.


, Des Moines
des moines, ia
Des Moines, Ia
ia des moines,
Ia Des Moines
des moines ia
des moines ia
des moines, ia

Des Moines IA