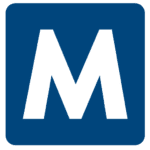 Apply with Google
Apply with Linkedin
Apply with Indeed
Job ID: 544542
Our client is a leading meat processing plant located in Mundelein, IL. If you are passionate about meat processing and have the expertise to ensure the highest standards of quality and safety, we want to hear from you!
Position Overview:As a Butcher, you will play a crucial role in the meat processing operation. You will be responsible for cutting, trimming, and preparing meat products according to specifications, maintaining a clean and organized work area, and upholding strict food safety and quality standards. This position offers the opportunity to work on the 1st shift, starting at 6:00 AM, providing a stable and dynamic work environment.
Key Responsibilities:
Meat Cutting: Accurately cut, trim, and portion meat products according to specifications, ensuring quality and consistency in every cut.
Knife Skills: Utilize a variety of knives and cutting equipment safely and efficiently.
Quality Control: Inspect meat products for defects, blemishes, and other quality issues, and take corrective actions as necessary.
Food Safety: Adhere to strict food safety guidelines and sanitation procedures to maintain a safe and clean work environment.
Inventory Management: Assist in maintaining appropriate inventory levels by reporting stock shortages and participating in regular inventory counts.
Teamwork: Collaborate with other team members to meet production goals and ensure a smooth workflow.
Equipment Maintenance: Clean and maintain cutting equipment to ensure its proper functionality.
Compliance: Follow all company policies and procedures, as well as state and federal regulations related to meat processing.
Qualifications:
Previous experience as a Butcher or in a similar role within a meat processing plant a plus but not required. Willing to train the right candidate.
Strong knowledge of meat cutting techniques and meat types.
Excellent knife skills and the ability to handle cutting equipment safely.
Attention to detail and commitment to producing high-quality products.
Knowledge of food safety regulations and practices.
Ability to work in a fast-paced, physically demanding environment.
Strong communication and teamwork skills.
Reliable and punctual with a strong work ethic.
Flexibility to work 1st shift starting at 6:00 AM.
Physical Requirements:
Ability to stand for extended periods.
Ability to lift and carry heavy objects (up to 50 pounds).
Manual dexterity and hand-eye coordination for precise cutting.
Benefits:
Competitive hourly wage
Health, dental, and vision insurance
401(k) retirement plan
Paid time off and holidays
Ongoing training and career development opportunities
Employee discounts on meat products


, Mundelein
mundelein, il
Mundelein, Il
il mundelein,
Il Mundelein
mundelein il
mundelein il
mundelein, il

Mundelein IL