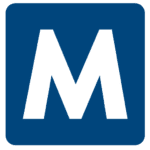 Apply with Google
Apply with Linkedin
Apply with Indeed
Job ID: 544044
Hospital Cook:
Shifts available – Late Cook 5PM-1:30AM & Morning Cook 5AM-2:30PM
Pay Rate – $16-$17/hr
Are you eager to make a difference in the lives of others? Malone Workforce Solutions is hiring hospital Cooks in Bowling Green. As a Hospital Cook, you play a vital role in the lives of patients, staff, and visitors. If you like helping people and enjoy cooking this could be a great opportunity! Potential for voluntary overtime, pay raises, growth and advancement are available. Apply today and a member of our team will discuss which shift may be a fit for you!
Job Requirements:
Reviews planned menus for types and quantities of meats, vegetables and soups to be prepared.

Prepares food according to the forecasted amount.

Ensures meals are ready at specified times.

Consults with supervisor regarding use of leftovers.

Consults with the Operations Manager on modified diets, as necessary.

Oversees Food Service Aides when washing, trimming or preparing foods.

Measures and mixes ingredients according to approved recipes using blenders, mixers, grinders, slicers, etc.

Makes sauces, soups, stews, casseroles and desserts meeting established dietary guidelines.

Cooks meat, fish and fowl into individual servings according to menu combinations and patient diet orders.

Tests food being cooked to ensure doneness.  Adjusts heat controls as necessary.

Improves flavor and texture of food by adding ingredients or seasonings.

Prepares food according to established guidelines and sanitary food handling techniques and observes infection control practices.

Maintains kitchen in clean, neat and organized manner.

Labels, dates, properly stores and rotates foods.
*Malone Workforce Solutions is an equal opportunity employer.
 


, Bowling Green
bowling green, ky
Bowling Green, Ky
ky bowling green,
Ky Bowling Green
bowling green ky
bowling green ky
bowling green, ky

Bowling Green KY