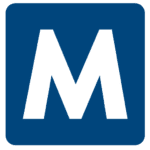 Apply with Google
Apply with Linkedin
Apply with Indeed
Job ID: 543471
New! Quality Manager Position! 
On behalf of our client, Malone is hiring a Quality Manager.  Please see below for details and apply today!
The position is New, Direct hire, up to 150K, with a 10% STI annual bonus, a great benefits package, and is located on-site in Georgetown, KY. (Relocation assistance is available).  Shift hours – 8am – 5pm.
Critical experience and qualifications:
Education/Experience: 
*             Bachelor's degree in chemistry, Industrial Technology or Engineering required. An MBA degree preferred.
*             Minimum 10 years of experience in Quality Management at a multi-plant organization
*             Industry experience in multi-product steel or the chemical industry. 
*             Certifications in ISO 9001 and Quality management from accredited agencies preferred.  
*             Proven track record of accomplishments and of leading teams.
*             Experience using Six Sigma or DMAIC (Define, Measure, Analyze, Improve, Control) methodology a plus.
*             Excellent skills in report writing and verbal presentation of technical data
*             Experience working with cross functional teams including marketing, sales, finance, & operations to deliver defined product development activity preferred
*            The ability to travel 20% – 25% of the time.
Malone is an equal opportunity employer.


, Georgetown
georgetown, ky
Georgetown, Ky
ky georgetown,
Ky Georgetown
georgetown ky
georgetown ky
georgetown, ky

Georgetown KY