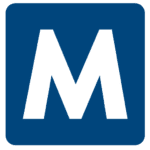 Apply with Google
Apply with Linkedin
Apply with Indeed
Job ID: 543189
Malone is hiring a Team Lead in Simpsonville, KY.
Team Lead Highlights:
Pay: $19

Schedule: Mon-Thurs 5am-3:30pm.  Temp to hire.

Benefits: Benefits include health insurance, dental insurance, vision insurance, life insurance, paid time off, and 401k/retirement plan after hire.
Inventory Supervisor Responsibilities:  
 

Mechanically inclined

Lead a team of 3-4 people.
Inventory Supervisor Qualifications:
3+ Years of experience team lead

Operating machine

Handy with tools
Malone Workforce Solutions is an Equal Employment Opportunity Employer.
 


KY, Shelbyville
shelbyville, kentucky
Shelbyville, Kentucky
kentucky shelbyville,
Kentucky Shelbyville
shelbyville kentucky
shelbyville kentucky
shelbyville, kentucky

Shelbyville Kentucky