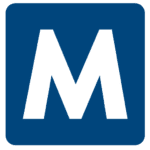 Apply with Google
Apply with Linkedin
Apply with Indeed
Job ID: 543012
Ignite your Welding Career: Embrace a Pay Increase and Spark your Success. Great Dane is hiring multiple Full-Time Welders in Wayne, NE, and we are excited to announce a pay increase! To be considered for these opportunities, apply with our Recruiting Partner, Malone Workforce Solutions. Apply today!
Unleash your potential with a career that is both rewarding and challenging. Be a part of a dynamic team that values your expertise and invests in your success. Welders play a critical role in the manufacturing of our Award-Winning Great Dane Trailers. In addition to our recently increased wages, we offer a very competitive benefits package (one of the best in the area).
Spanish- speaking candidates are also encouraged to apply. Ease your commute and travel to work hassle-free with us. Great Dane offers transportation from the Norfolk Area to Wayne. No Experience? We are also hiring for entry level Assembler roles. No Experience Required!
If you are looking to join an established company with over 120 years of experience with a great team environment, opportunity for internal advancement, and competitive salary and benefits, we are growing our team in Wayne, NE!
Why Choose Us?
New Increased Wages Starting at $ $21.13 for Welders!

+ $2 per hour Shift Premium

Comprehensive Benefits Package including Medical, Dental, and Vision Plan

401K Program with Company Match and Pension Plan

Opportunities for Internal Career Advancement

Tuition Reimbursement Opportunities

2 Weeks Paid Vacation

Recently increased Referral Bonus of $1000

Weekly Pay

No more Weekends!

Transportation Available thru Great Dane Shift Lift- free for first 30 days, then $5 per week
What are the details?

1st shift and 2nd shift positions available

1st shift hours are 5:00 AM- 3:30 PM

2nd shift hours are 4:00 PM- 2:30 AM

4- 10 hour shifts Monday thru Thursday with occasional Overtime on Fridays

Overtime Opportunities available
Great Dane and Malone Workforce Solutions are Equal Opportunity Employers.


, Wayne
wayne, ne
Wayne, Ne
ne wayne,
Ne Wayne
wayne ne
wayne ne
wayne, ne

Wayne NE