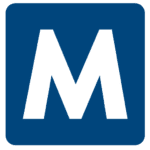 Apply with Google
Apply with Linkedin
Apply with Indeed
Job ID: 542593
Malone is now hiring Cherry Pickers direct hire in the city of Fontana Ca, This is a 1st position 5am-1:45pm payrate $18.75 
Cherry Picker Responsibility:
Select required materials from storage areas and assemble in orders, pack and/or repack materials as required, apply labels, stickers or markers and transport into staging areas.

Unload and load trucks.

Safely operate material handling equipment, industrial trucks, hand trucks, and forklifts.

Audit count of finished goods as received from production and completes reports.

Schedule the delivery of component materials to work area.

Detect and report faulty operation defective or unusual material conditions.

Maintain required checks of power handling equipment.

Maintain a clean and organized work area.

Adhere to prescribed safety rules and regulations.
Performs pre-operation check of forklift.

Works from posted production schedule.

Insures adequate parts are maintained.

Prepares barcode and inventory control information for pallets and for shipping.

Removes finished product to wrapping machine and wraps product.

Prepares and turns in report at end of shift.

Perform other duties as assigned.
Education, Experience and Skills Required: Educational:
Minimum of 1 year in a manufacturing/distribution operation in the same or similar job position.

High School diploma or GED.  – Required

Ability to safely operate, obtain and maintain a valid forklift certification/license and other material handling equipment.

Experience with RF (hand-held WMS equipment – Preferred.


, Fontana
fontana, ca
Fontana, Ca
ca fontana,
Ca Fontana
fontana ca
fontana ca
fontana, ca

Fontana CA