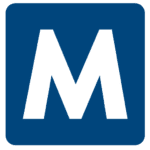 Apply with Google
Apply with Linkedin
Apply with Indeed
Job ID: 542510
Are you passionate about creating delicious meals that satisfy a diverse range of tastes?  Malone Solutions is hiring Cooks in Lewiston, ID to join our team and contribute to an exceptional dining experience for our patrons.  
Shift is 1pm-8pm
Pay- $18.00 per hour
The Perks:
Weekly Pay
Advancement opportunities 
Benefits
Key Responsibilities:
Prepare a variety of food following established recipes.
Ensure food is cooked and presented in accordance with food requirements, and manage inventory effectively.
Maintain a clean and organized kitchen workspace, adhering to sanitation and hygiene guidelines.
Assist in receiving and storing food deliveries, checking for quality and quantity.
Qualifications:
Proven experience as a cook in a cafeteria, restaurant, or similar setting.
Solid understating of various cooking methods, kitchen equipment, and food safety practices.  
Ability to work in a fast-paced environment.
Strong organizational, multitasking, communication and teamwork abilities.
Malone Solutions is an equal opportunity employer. 


, Lewiston
lewiston, id
Lewiston, Id
id lewiston,
Id Lewiston
lewiston id
lewiston id
lewiston, id

Lewiston ID