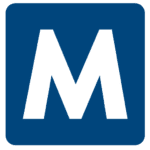 Apply with Google
Apply with Linkedin
Apply with Indeed
Job ID: 542509
Malone Workforce Solutions is now hiring Cashiers in Lewiston, ID
Pay: $13 Per hour
Description:
Works primarily in the foodservice operation, handling cash and credit transactions.  Additionally, will assist in setup and serving of food from counters and steamtables. Duties will include cleaning and sanitizing equipment and work stations. As a cashier, must accurately operate the cash register.  Will also provide support to the retail operation, including setup, maintaining supplies and products, and assisting in cleanup and closedown.
The Perks:
Full time benefits
Weekly pay
Temp to hire position with pay increases available
Malone Staffing is an equal opportunity employer. We value diversity and encourage candidates of all backgrounds to apply.
We look forward to reviewing your application and potentially welcoming you to the team!


, Lewiston
lewiston, id
Lewiston, Id
id lewiston,
Id Lewiston
lewiston id
lewiston id
lewiston, id

Lewiston ID