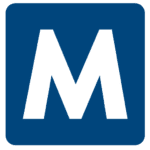 Apply with Google
Apply with Linkedin
Apply with Indeed
Job ID: 542433
Summary of Position:
Plans, coordinates, organizes & controls production for foam pad and seat assembly in the organization. Main responsibilities are to ensure the efficient and high-quality production of seat assemblies, foam pad parts and services & that those are of the right quality, quantity and cost. In addition, develops, leads and maintains a positive staff of assistant managers, group leaders, and team leaders.
Corporate:
Adheres to the company policies and procedures and upholds company Core Values

Complies with all company Certification standards; Management System (TS16949), Environmental ISO 14001-2015 and Health and Safety ISO 45001-2018 policies and procedures

Treats all team members with respect and professional courtesy

Always strives to maintain a positive work environment

Manages the department budget efficiently as per approved annual budget
EHS
Adhere to all safety policies and procedures

Complies with all safety policies and 5S clean philosophy to maintain a safe, clean working environment

Meets company safety goals
Technical:
Fully understand the company's product, processes and customer needs.

Utilize the combined efforts of the department to drive and achieve the department's deliverables.

Meet or exceed the established KPI's.

Direct and coordinate activities of the production department.

Direct administrative activities directly related to production.

Manage budget activities to increase efficiency.

Establish or implement departmental policies, goals, objectives, or procedures in conjunction with organization officials, or staff members.

Manage the movement of goods into and out of production facilities to ensure efficiency, effectiveness, or sustainability of operations.

Plan or direct activities that require coordination with other department managers.

Lead teams of Assistant Managers, Group Leaders, and Team Leaders to meet company goals & objectives.

Manage / lead problem solving & countermeasure activities related to the Assembly & Foam Pad operations.

Ensure that company policies and guidelines are adhered to by all direct reports.
Lead direct reports in Assembly & Foam continuous improvement activities.

Manage the development, training, and retention of a high-quality skilled work force.

Manage workforce & cost objectives for assembly & foam pad.

Manage production utilization through resolution of labor associated down time and equipment enhancement proposals.

Establish and maintain positive relationships with all members of management, team members, support departments & suppliers.

Perform personnel functions such as selection, training, and evaluations.

Prepare staff work schedules and assign specific duties.

Support all North American Seating Operations with both management support and resources as required.
Requirements and Qualifications
Must have experience working in a manufacturing environment

10+ years in the automotive field.

5+ years managerial experience

Experience with green field start up organizations.

OEM experience preferred.

Assembly & mechanical experience with high-speed, high-tech machinery and test systems
Education:
4-year degree or comparable background of work related experience

LEAN, SQPC, 5S, KAIZEN
Software Skills Required
Highly proficient in Microsoft Office applications

Experienced with ADP and SAP preferred

Demonstrated skills in database maintenance and record keeping


, Champaign
champaign, il
Champaign, Il
il champaign,
Il Champaign
champaign il
champaign il
champaign, il

Champaign IL