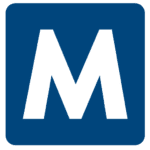 Apply with Google
Apply with Linkedin
Apply with Indeed
Job ID: 542142
Malone is hiring for a stockroom supervisor role at a large manufacturing company in the Pamona, CA area. This is a 1st shift position from 6AM-2:30PM. Pay range is $30-$32 per hour.
Supervisor Responsibilities:
Supervise assigned staff including establishing and communicating performance expectations, provide positive and constructive feedback, conduct performance reviews and determine training and development needs and make hiring and terminating recommendations while conforming to company policies and procedures

Assists with inventory planning, scheduling, forecasting and control operations. Implements inventory tools and systems for tracking , analysis, auditing, and reporting

Manages the inventory database and supports the department with technical, procedural, inventory control, and parts exchange support.

Check inventory and request counts when variances are found

Work with the Plant Manager to adjust inventory levels

Place inventory tags for inventory corrections
Supervisor Requirements:
Graduation from an accredited college or university with a Bachelor's degree in Business or a related field or a combination of education and a minimum of three years directly related experience in a manufacturing environment

Five years supervisory and delegating experience preferred

Proficient in Word, Excel, and Outlook; knowledge of ERP, Made2Manage (M2M) system a plus

Must be able to communicate clearly both orally and in writing

Bilingual in Spanish a plus

Valid California driver license and acceptable driver record required
Malone is an equal opportunity employer.


, Pomona
pomona, ca
Pomona, Ca
ca pomona,
Ca Pomona
pomona ca
pomona ca
pomona, ca

Pomona CA