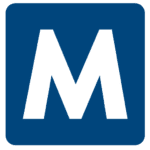 Apply with Google
Apply with Linkedin
Apply with Indeed
Job ID: 542121
Great Dane is hiring multiple Full-Time experienced Quality Technicians in Terre Haute, IN!  To be considered for these opportunities, apply with our Recruiting Partner, Malone Workforce Solutions.  These are DIRECT HIRE positions!   Relocation assistance of up to $7k offered to qualified candidates.      
Why Choose Us?
New Increased Starting Wages:
1st shift: $21.75/hr

2nd shift: $23.75/hr
Job Summary: Under the direction of the Quality Supervisor, the Production Quality Technician is responsible to perform measurements according to blueprints, investigations related to production defects or optimizations, daily measurements using in-process gaging, and of duties relating to in-process inspections to Built-in-Quality (BIQ). Provides level of escalation and decision-making for quality-related concerns for the operation processes and BIQ gates. As duties and responsibilities change, this job description will be reviewed and subject to changes of business necessity. Duties include, but are not limited to those described below:
Key Responsibilities:
Complies with all safety and security procedures.

Demonstrates "Safety First" behaviors, including awareness of surroundings, co-workers in the workspace, and behavior-based safety practices.

Participates in problem solving team activities including defect cause analysis and prevention.

Must be able to perform assigned work with minimal supervision (after completion of training period).

Must be able to collaborate with production team members to meet production needs.

Provide clear and accurate information to support daily shift pass-down reports and defect walk-back activities.

Support continuous improvement or problem-solving activities related to Quality functions/responsibilities.

Must perform the assigned tasks in accordance with the production move time.

Execute process for non-conforming material areas.

Update Built-In Quality (BIQ) Gate KPI board(s) and log appropriate data into RFGen.

Participate in cross-functional team meetings to support needs of production operations.

Perform root cause analysis for quality issues found during production and perform containment.

Must be willing and able to work overtime as needed to complete daily production requirements with little to no advanced notice.

Assist in creation of standard work processes.

Perform measurements on various production parts or processes and equipment using common metrology equipment such as calipers, micrometers, digital indicators, as well as tools to measure paint attributes and record measurements in software.

Performs other duties as assigned.
Job Requirements:
Highschool diploma or GED equivalent

Minimum of 3 years in manufacturing environment

Minimum of 3 years in Quality manufacturing role (*preferred)

Experience or exposure in an automated manufacturing environment (*preferred)

Experience working with SPC (statistical process control) tools and processes (*preferred)

Experience in welding or metal fabrication is a plus

Ability to read welding and/or engineering blueprints

Ability to document written information accurately

Proficiency in Excel and Word

Good written and verbal communication

Ability to communicate effectively in English
Physical Demands/Work Environment:
The physical demands and work environment characteristics described here are representative of those that must be met by an employee to successfully perform the essential functions of this job. Reasonable accommodations may be made to enable individuals with disabilities to perform the essential functions.
Physical demands: While performing duties of job, employee is occasionally required to stand; walk; sit; use hands to finger, handle or feel objects; reach with hands and arms; talk and hear. Specific vision abilities required by the job include close and distance vision.
Work environment: The noise level in the work environment is usually minimal to moderate. Employees must wear all mandated PPE which includes at least protection for the eyes, ears, hands, head, body, and feet.
These are DIRECT HIRE positions and they will fill up fast, apply now!
Malone and Great Dane are equal opportunity employers.


IN, Terre Haute
terre haute, indiana
Terre Haute, Indiana
indiana terre haute,
Indiana Terre Haute
terre haute indiana
terre haute indiana
terre haute, indiana

Terre Haute Indiana