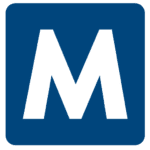 Apply with Google
Apply with Linkedin
Apply with Indeed
Job ID: 540706
Malone Solutions is seeking Quality Inspectors in Seguin, TX. 
Quality Inspector Purpose: Provide Quality services and support for all missions assigned to a manufacturing or warehouse site while ensuring a healthy and safe work environment. 
Reports To: Site Supervisor/Site Leads
Responsibilities: (To include but not limited to the following)
Act as an impartial third party between the production source and the customer facility to ensure the product meets set criteria.
Check/inspect manufactured parts or products for defects
Read and follow work instructions and general processes
Use measuring or testing equipment as needed
Ensure products meet quality standards
Display excellent customer service
Collect and record data
Utilize company portal for time and policy acknowledgments
Any other duties as assigned
Requirements
no experience necessary 
Must be able to speak & read English
Ability to work in a fast-paced environment
Ability to lift/move 50 lbs.
Submit to background and drug screen
Malone is an Equal Opportunity Employer.


, Seguin
seguin, tx
Seguin, Tx
tx seguin,
Tx Seguin
seguin tx
seguin tx
seguin, tx

Seguin TX