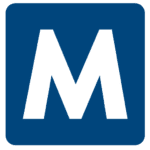 Apply with Google
Apply with Linkedin
Apply with Indeed
Job ID: 540700
Malone Workforce Solutions is now hiring for Inspector/Packers in Montgomeryville PA! 
Location: Montgomeryville, PA
Position: Inspector/Packers 1st and 2nd Shift
Hours:     1st Shift – 6:30am -3pm
                 2nd Shift – 2:45pm-11:15pm
Rate:     $15.00 1st Shift
               $15.52 2nd Shift
You will like working for us as we have amazing people and a highly collaborative culture. Global success hasn't changed our tight-knit feel – we've simply grown into a larger, more diverse family. We have thousands of jobs around the globe and encourage all of our associates to chase their dreams without having to find them in another company – it truly is a special place.
Steel Toes required
Experience working in a manufacturing or production environment. Packaging items, stocking inventory.
Primary Responsibilities: 
*    Loads, packs, inspects and palletizes brick and gel, with the direction from Line Leads.
*    Reads work orders to determine quantity of product needed for stock or open orders.
*    Reads, follows instructions to determine quality of manufactured items and arranges the product onto pallets.
*    Assembles, visually inspects to assure quality of part, packs, seals, places prepares/places proper identification, and stacks finished parts.
*    Use gauges, scales and other measuring equipment to verify quality specifications.
*    Completes and maintains records according to production and quality standards.
*    Performs routine minimal maintenance; reports mechanical, electrical or other problems.
*    Maintains cleanliness of areas.
*    Performs all duties in a manner that demonstrates the highest level of quality and safety.
*    Participate in all safety initiatives.
*    Follow good manufacturing practices.
*    Performs miscellaneous job-related duties as assigned.
The Perks:
Full time benefits
Weekly pay
Temp to hire position with pay increases available.
To apply, please submit your resume outlining your relevant experience and let me know which shift you're interested in.  Please email your resume to amy.tomblinson@malonesolutions.com
Malone Staffing is an equal opportunity employer. We value diversity and encourage candidates of all backgrounds to apply.
We look forward to reviewing your application and potentially welcoming you to the team!


PA, Montgomeryville
montgomeryville, pennsylvania
Montgomeryville, Pennsylvania
pennsylvania montgomeryville,
Pennsylvania Montgomeryville
montgomeryville pennsylvania
montgomeryville pennsylvania
montgomeryville, pennsylvania

Montgomeryville Pennsylvania