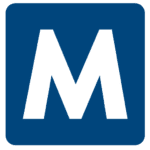 Apply with Google
Apply with Linkedin
Apply with Indeed
Job ID: 540587
Malone Solutions
is taking applications for


parttime janitors


in the Chattanooga area. 
Casual Dresscode | Insurance Day 1 | Weekly Pay | Flexible Scheduling | Paid Training | Parttime 
The client has several cleaning contracts around the Hamilton Co. area.
Each contract consist of different task, scheduling, and pay.
Employees looking to increase their hour count;
are permitted to pick up other contracts weekly route or daily.
Most contracts are cleaned during the evening or late night hours. 
Day contracts are available but are assigned quickly. 
Most jobs are 2 hours or less. 

Must be able to walk up and down stairs 
Must be able to stand for long periods of time 
Must be able to pass a drug screen 
Must submit background
Must have "Right to Work" Documents 
Must be able to lift up to 30lbs 


TN, Chattanooga
chattanooga, tennessee
Chattanooga, Tennessee
tennessee chattanooga,
Tennessee Chattanooga
chattanooga tennessee
chattanooga tennessee
chattanooga, tennessee

Chattanooga Tennessee