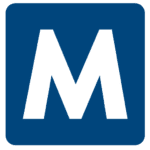 Apply with Google
Apply with Linkedin
Apply with Indeed
Job ID: 540394
If you are looking for a change, we can help! Malone Workforce Solutions is hiring Warehouse Associates for a Global Shipping and mailing company in the town of Lockport, IL We have 1st & 2nd shift available. Apply today to get started!
Warehouse Associates:
Various shift to chose from
1st & 2nd Shift.
General Labor & Forklift Operator
$18.50- $23.75/hr.
Temp to Hire
Responsibilities:
Pallet and sack loading
Line feeding
Induction scanning
Inspect loaded pallets before pulling from the line.
Close pallets as directed.
Stage pallets for shipping
Loading and Unloading Pallets
Other duties as assigned.
Qualifications:
Must be willing to submit to a drug screen.
Must be willing to submit to a background check.
Ability to walk, stand, stoop, reach and lift/carry items of varying weight throughout shift.
595 N Pinecrest Rd. Bolingbrook, IL 60440 | 630-783-9934
Malone is an Equal Opportunity Employer.


, Lockport
lockport, il
Lockport, Il
il lockport,
Il Lockport
lockport il
lockport il
lockport, il

Lockport IL