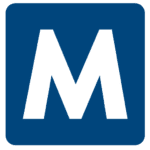 Apply with Google
Apply with Linkedin
Apply with Indeed
Job ID: 539995
Malone is hiring an Inventory Supervisor in Simpsonville, KY.
Inventory Supervisor Highlights:
Pay: $20+ Depending on experience.

Schedule: Monday through Friday. Temp to hire.

Benefits: Benefits include health insurance, dental insurance, vision insurance, life insurance, paid time off, and 401k/retirement plan after hire on.
Inventory Supervisor Responsibilities:
Cycle counting

Manage inventory to ensure client projects are on target for deadline and on budget.
Inventory Supervisor Qualifications:
3+ Years of experience with inventory with an emphasis on cycle counting
Malone Workforce Solutions is an Equal Employment Opportunity Employer.


, Shelbyville
shelbyville, ky
Shelbyville, Ky
ky shelbyville,
Ky Shelbyville
shelbyville ky
shelbyville ky
shelbyville, ky

Shelbyville KY