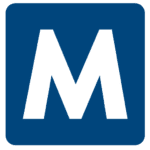 Apply with Google
Apply with Linkedin
Apply with Indeed
Job ID: 539714
Malone Workforce Solutions is hiring an experienced Cook to work in the food service / hospitality industry. Experience is a plus!
Cook Benefits:
* Starts @ $14.00/hr + DOE
* Weekly Pay
* Temporary to full-time hire positions
* Candidate needs to be flexible to work 1st and 2nd shift, rotating weekend and holidays.
* Benefits available

Cook Duties:
* Prepares high-quality food items according to standardized recipes and instructions to meet production, delivery, and service schedules.
* Serves meals or prepares for delivery by using correct portioning, meeting outlined standards, ensuring that food is at the correct temperature and is attractive and tasty. Tastes all prepared food items.
* Uses established ticket collection procedures during service. Responsible for records from area worked during service periods.
* Cleans kitchen after preparation and serving, maintaining high standards of cleanliness. Stores or discards excess food in accordance with safe food-handling procedures.
* Keeps refrigerators and storerooms clean and neat. Ensure food and supply items are stored per standards.
* Operates and maintains kitchen equipment as instructed.
* Assists in production planning, record keeping and reporting as required.
* Assists in the ordering and receiving of all food and supplies as required.
* Reports needed maintenance, faulty equipment, or accidents to the supervisor immediately.
* Attends in-service and safety meetings.
* Maintains good working relationships with coworkers, customers, administrators, and managers.
* Performs job safely while maintaining a clean, safe work environment.
* Performs other duties as assigned.
Cook Skill & Education Requirements:
* GED or HS diploma
* 2 years of food service preferred
* Must be willing to submit and pass background
* Must be willing to submit and pass a drug / TB screening
* Covid-19 Vaccination card
Please call 270.215.100 to schedule an interview
Malone Staffing is an equal opportunity employer



, Owensboro
owensboro, ky
Owensboro, Ky
ky owensboro,
Ky Owensboro
owensboro ky
owensboro ky
owensboro, ky

Owensboro KY