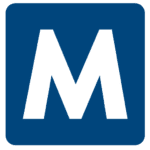 Apply with Google
Apply with Linkedin
Apply with Indeed
Job ID: 539631
Malone Workforce Solutions is now Hiring and looking for an experienced Warehouse Associate in Walton, KY. Apply today to begin your next opportunity with a leading manufacturing sanitation company.
Warehouse Associate Responsibilities:
Monday-Friday 7a-330pm
$17.00/hour
Temp to hire after 520 hours
·?????Verify components and distributes materials to manufacturing lines in accordance with issue sheet.
· Report any damaged inventory or discrepancies with products to management.
· Maintain availability and effective control over inventory through FIFO.
· Operate a shrink wrap machine and pallet bander as needed.
· Perform daily checks of powered equipment.
· Operate a sit-down forklift, electric pallet jack, and reach truck.
· Assist with verifying finished goods are approved for release.
· Conduct ground shipping duties as assigned.
· Assist with loading and unloading materials and finished goods while ensuring proper handling.
Warehouse Associate Requirements:
· 2-3 years of sit-down forklift experience preferred.
· 1-2 years of reach truck experience preferred.
· RF SCANNER EXPERIENCE and Hazmat Experience
· Basic math and computer skills
Malone is an Equal Opportunity Employer.


, Walton
walton, ky
Walton, Ky
ky walton,
Ky Walton
walton ky
walton ky
walton, ky

Walton KY