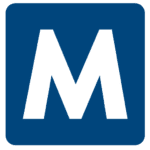 Apply with Google
Apply with Linkedin
Apply with Indeed
Job ID: 538498
Malone is hiring for a general machinist role at a large manufacturing company in the Pamona, CA area.  This is a 1st shift position from 6AM-2:30PM.  Pay range is $24-$28 per hour. 
General Machinist Responsibilities:
Read and interpret engineering drawings, blueprints, charts and tables or study sample parts

Work to dimensions and tolerances provided by blueprints

Set up, operate and maintain a variety of machine tools including computer numerically controlled (CNC) tools to perform precision

Fit and assemble machined metal parts and subassemblies using hand and power tools

Verify dimensions of products for accuracy and conformance to specifications using precision measuring instruments

Align and secure holding fixtures, cutting tools, attachments, accessories, and materials onto machines

Monitor the feed and speed of machines during the machining process

Edit programs as needed / Write short programs as needed

Observe and listen to operating machines or equipment to diagnose machine malfunctions and to determine needs for adjustments or repairs

Separate scrap waste and related materials for reuse, recycling, or disposal

Scan all jobs through the Made2Manage (M2M) system
General Machinist Requirements:
Must be willing to submit Drug Screen/Background check
HS Diploma or GED
1 year machine shop experience
Malone is an equal opportunity employer.


, Pomona
pomona, ca
Pomona, Ca
ca pomona,
Ca Pomona
pomona ca
pomona ca
pomona, ca

Pomona CA