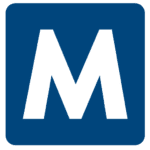 Apply with Google
Apply with Linkedin
Apply with Indeed
Job ID: 538497
Malone is hiring for a Welder role at a large manufacturing company in the Pomona, CA area. This is a 1st shift position from 6AM-2:30PM Pay range is $24-$28 per hour.
Welder Responsibilities:

Must have knowledge of TIG with some MIG. Able to read and interpret blueprints or welding process specifications. Use of electric and air tools. Works with Stainless Steel, Sheet Metal. Able to work with 16-18 gauge material. Good with structural welding from ½" to 6″. Fluxcore is a plus. Will be given a Welding Test on TIG, MIG & Structural
Welder Qualifications:
High school diploma or equivalent preferred

Five years experience as Welder II, or a welding certification and three years welding experience in the trade and some college or industry courses in welding is desirable

Five years machine shop experience desirable

Working knowledge of welding materials and equipment

Forklift, pallet jack and hoist experience desirable

Must be able to read and use a tape measure
Malone is an equal opportunity employer.


, Pomona
pomona, ca
Pomona, Ca
ca pomona,
Ca Pomona
pomona ca
pomona ca
pomona, ca

Pomona CA