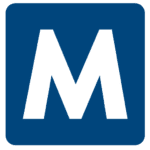 Apply with Google
Apply with Linkedin
Apply with Indeed
Job ID: 538496
Malone is hiring for a CNC Programmer role at a large manufacturing company in the city of Pomona, CA. This is a 1st shift position from 6AM-2:30PM.  Pay range is $24-$26 per hour.
CNC Programmer Responsibilities:                
Responsible for programming of computer numeric controlled (CNC) machinery using Mastercam for both mill and lathes. Coordinates with the shop floor to ensure program performance and quality. Makes general decisions as to quality, tolerances and operation.
CNC Programmer requirements:
Min 5 yrs. experience. Able to read and interpret Engineering Drawings and Blue Prints, Must know CAD systems, Solid Edge and MasterCam, Able to write programs for various CNC equipment
Malone is an equal opportunity employer.
 


, Pomona
pomona, ca
Pomona, Ca
ca pomona,
Ca Pomona
pomona ca
pomona ca
pomona, ca

Pomona CA