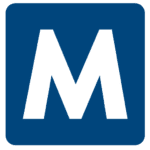 Apply with Google
Apply with Linkedin
Apply with Indeed
Job ID: 538455
Malone Solutions is seeking a Direct Hire for  2nd Shift Team Lead in San Antonio, TX.
Primary Responsibility:
Paint Team Leaders role is to support team members in every day tasks to reach goals for the day. Support the Supervisor and Manager on projects and Kaizen. Motivate their teams and support standardized work. 
Responsibilities
Responsible for daily paint process start-up
NIGHT SHIFT POSITION 6:30PM TO 3:30AM.
Verifies part quality, and confirm raw material and equipment are in proper condition to begin production per standard
Complete color changes in timely manner and all items confirmed before handing over booth to production team member
Complete start-up card and check sheets to ensure good quality
Handles all paint straining and filling in paint kitchens
Ensures good 5s/2s levels in assigned paint kitchen and setup area
Mix paint to be used on the lines.
Maintain paint material and monitor chemical levels
General maintenance and upkeep of mix room
Qualifications
High school education/G.E.D.
The ability to add, subtract, multiply, and divide to verify quantities for production needs.
Training in safe machine operation to attain plant license is required.
Ability to read and comprehend instructions, short correspondence, and memos.
Ability to effectively present information in a one-on-one setting to members of management and fellow employees.
Physical Demands
Must be able to lift up to 30 Pounds
Must be able to stand for long periods of time.
Must be able to work day or night shift.
Must be able to work overtime as required
Working Conditions
Must be able to work in the manufacturing floor 100% of the time
Able to use Protective Equipment according with the safety requirements for each area
Able to work in heavy traffic areas
Able to work in hot and humid conditions
Able to work in noisy areas were hearing protective equipment is required
Able to work with chemicals.
Able to work with machinery.
Must be able to work night shift, from 8 to 12 hours.
Malone Solutions is an  Equal Opportunity/Affirmative Action employer.


, San Antonio
san antonio, tx
San Antonio, Tx
tx san antonio,
Tx San Antonio
san antonio tx
san antonio tx
san antonio, tx

San Antonio TX