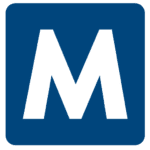 Apply with Google
Apply with Linkedin
Apply with Indeed
Job ID: 538156
Summary of Position:
The Foam Engineer will perform all duties in support of Polyurethane foam processing, including research and development, process specification, process optimization, quality assurance, and physical property testing. This position will provide technical support including setup, maintenance, and installation.
Duties and Responsibilities (but not limited to):
Supervises the daily activities of assigned Team Members, providing training, mentoring, coaching and performance feedback to ensure compliance to policies and procedures.
Coordinate with Quality Engineer for foam hardness adjustments and foam pour patterns.

Assess, monitor, and set standards, examining samples of raw products or directing testing during processing, to ensure finished products are of prescribed quality.

Coordinate the development of formulations to meet production specifications.

Coordinate with production, processing and distribution in Foam Department to ensure manufacturing and quality objectives are accomplished; review with Manager as needed.

Participate in the planning and execution of process improvement projects.

Manage all chemical inventory and coordinate shipments with suppliers; including Polyols, ISO, release agent, and anti-noise wax.

Assist with all engineering changes, as well implementing final design; includes foam components and foam pad design.

Assist in developing and implementing production tracking and quality control systems, analyzing production, quality control, maintenance, and other operational reports, to detect production problems.

Recommend procedures for facility and equipment maintenance or modification, including the replacement of machines.

Assist in implementing and maintaining various programs such as preventative maintenance; environmental, health and safety; training; and continuous improvement.
Observe workflow and processes, and monitor gauges, dials, and other indicators to ensure operators conform to production, processing, and/or quality standards.
Qualifications:
Bachelor's degree in chemical, polymer science, or mechanical engineering with process experience preferred, or equivalent work related experience.

Minimum 3 years' experience with polyurethane foam systems and processing including high pressure mix heads required.

Automotive foam pad seating experience preferred, but not required.
Skills / Knowledge / Abilities:
Experience Automotive manufacturing process experience, including controlling inputs and outputs

Experience working with robot programming; Fanuc preferred.

Hands-on industrial maintenance experience required, including high-pressure mix heads, poly pumps, and flow meters.

Must be proficient in MS Office programs (i.e. Word, Excel, Outlook, etc.)


, West Point
west point, ga
West Point, Ga
ga west point,
Ga West Point
west point ga
west point ga
west point, ga

West Point GA