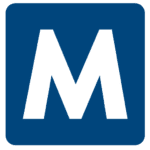 Apply with Google
Apply with Linkedin
Apply with Indeed
Job ID: 537065
Promotions Specialist
Details:
6-month contract (with potential for extension or direct hire after)
Pay: $45 per hour
Hybrid Schedule – Only 6 to 10 days in office per month!
Office location: Bolingbrook, IL 60440
CORE JOB RESPONSIBILITIES:
* Maintains promotions calendar to ensure launch dates are met.
* Build and perform end to end testing of promotions to ensure accuracy and provide a positive guest experience.
* Cross-functional liaison between E-commerce Merchandising, E-commerce Marketing, Retail Pricing, IT as well as other departments to plan and execute online promotions and identify and implement improvements.
* Determine appropriate action to quickly fix guest facing promotional errors.
* Partner with Content team on product maintenance and other assigned tasks.
REQUIREMENTS FOR CONSIDERATION:
* One to three years of experience in Retail Ecommerce promotions and pricing
* Team player with ability to motivate and work independently with limited supervision
* Ability to analyze data issues and produce working solutions.
* Demonstrated follow-through skills and the ability to problem-solve
* Strong communication skills, both written and verbal
* A strong organizational and follow through skill is required
* Be able to work in a fast pace environment and adapt to changes with quick turnaround
* Ability to manage the workload and conflicting priorities to meet deadlines.
* Proficiency in Microsoft Excel, Word and PowerPoint
* Bachelor's degree or equivalent is preferred. Degree in Marketing or Business preferred
* Experience in Ecommerce retail preferred
* Experience with promotions content tools and content manage systems (CMS) preferred
* Some on-call weekend hours required
Malone Solutions is an equal opportunity employer.


, Bolingbrook
bolingbrook, il
Bolingbrook, Il
il bolingbrook,
Il Bolingbrook
bolingbrook il
bolingbrook il
bolingbrook, il

Bolingbrook IL