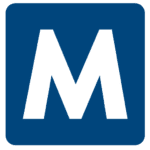 Apply with Google
Apply with Linkedin
Apply with Indeed
Job ID: 536420
Malone Workforce Solutions is hiring a Maintenance Associate for a third party logistics in the town of Joliet, IL. Apply today to get started!
Maintenance Associate Highlights:
Monday – Friday

1st shift 5:00AM – 1:30AM

up to $18.50/hr.

Temp to Hire
Responsibilities: This position requires cleaning of building floors by sweeping, scrubbing, or vacuuming. Gather and empty trash. Service restrooms. Clean and polish furniture and fixtures. Clean windows, glass partitions and mirrors using soapy water or other cleaners, sponges, and squeegees. Dust Furniture, walls, machines, and equipment. Strip, seal, finish, and polish floors. Clean and restore building interiors damages by fire, smoke, or water using commercials cleaning equipment. Other duties as assigned.
Qualifications:
Must be willing to submit to a drug screen.

Must be willing to submit to a background check.

Ability to walk, stand, stoop, reach and lift/carry items of varying weight throughout shift.

Previous maintenance experience is required.
Malone is an Equal Opportunity Employer.


, Joliet
joliet, il
Joliet, Il
il joliet,
Il Joliet
joliet il
joliet il
joliet, il

Joliet IL