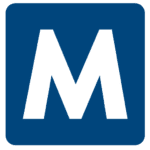 Apply with Google
Apply with Linkedin
Apply with Indeed
Job ID: 536193
Malone Workforce Solutions is hiring a Material Handler – Clamp Truck Operator Associate for a thriving Digital Printing company in Downers Grove, IL. If you have a passion for Machine Operating apply today and start a great career.
Material Handler / Forklift Highlights:
Monday – Friday

1st shift 5:00AM – 1:30AM

up to $19/hr.

Temp to Hire
Responsibilities: This position requires a fast-paced person to unload and load trucks. Move supplies around the plant, bring supplies to running machines stretch wrapping skids to prepare for shipping. Help with cutting and folding materials for the other machines, keeping the production area clean, unload and move bales of recycled material as needed and other tasks as they are needed.
Qualifications:
Forklift and / or Powered Industrial Truck (PIT) experience is required.
General Warehouse Experience Required

Basic mathematical skills

Ability to read/write and interpret documents.

Ability to walk, stand, stoop, reach and lift/carry items of varying weight throughout shift.
Malone is an Equal Opportunity Employer.


, Downers Grove
downers grove, il
Downers Grove, Il
il downers grove,
Il Downers Grove
downers grove il
downers grove il
downers grove, il

Downers Grove IL